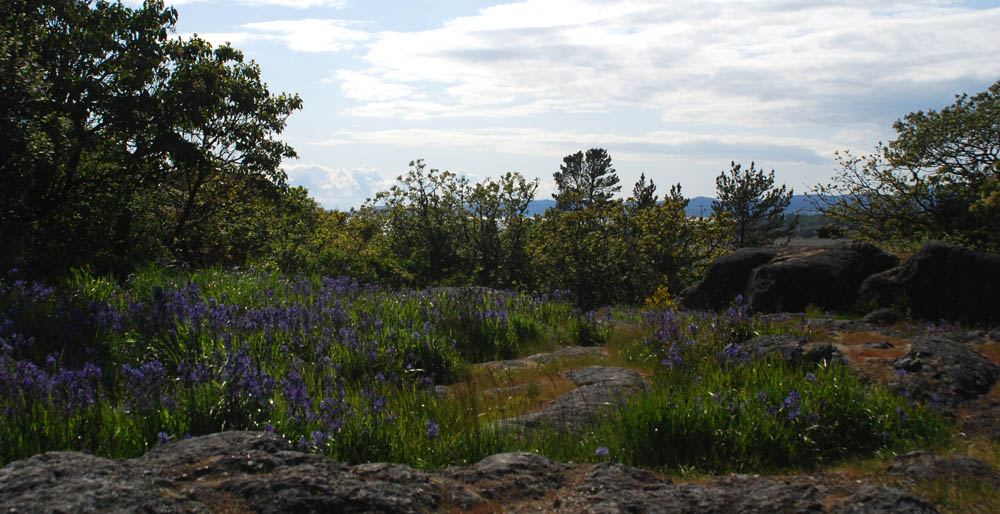 Click here for a list of areas in Oak Bay which are prohibited to dogs
The following parks have seasonal leash restrictions:
Uplands Park
Where: Between Beach Dr and Landsdowne Rd, bordered by Dorset Rd and Midland Rd to the west.
Details: Dogs must be leashed during April, May, and June. From July through March dogs may be off-leash.
There are a number of trails throughout the park.
Willows Beach
Where: Beach Dr at Dalhousie St
Details: Dogs are prohibited (whether leashed or off-leash) between May 1st and Sept 30th.
Dogs may be off-leash in the park from October 1st through until April 30th.
Windsor Park
Where: Off Newport Ave between Windsor Rd and and Currie Rd
Details: A fully developed multi-use park with sports fields, playground, tennis courts, Windsor pavillion, and a rose garden. Dogs (on or off-leash) are not permitted in the rose garden or any area being reserved with a permit issued under the authority of the Oak Bay Parks and Recreation Commission. There is plenty of parking surrounding the park. Dogs are permitted off-leash from September through June between sunrise and 11am. During July and August dogs are permitted off-leash between sunrise and 9am.
In the following parks, dogs are permitted to be off leash at any time:
Loon Bay Park
Where: Off Beach Dr at the end of Exeter Rd.
Details: A small waterfront access just south of Cadboro Bay. There is a small pathway leading off the sidewalk along Beach Dr.
Oakdowne Park
Cattle Point
Where: Off Beach Dr, accross from Uplands Park
Details: Dogs are permitted off leash in Cattle Point, however dogs must be leashed when they are on the roadway (Scenic Dr) or parking lot areas within the park.
Cochrane's Common
Where: Between Oak Bay Ave and Granite St, behind the Municipal Hall.
Details: Formerly known as Municipal Hall Park.
Haynes Park
Where: Off Beach Dr near the end of Beresford St
Details: A small roadside park offering beach access, a grassy space, and picnic tables.
Mary Tod Island
Where: Half a kilometre offshore, east of Oak Bay Marina
Details: An undeveloped natural area just over 3 hectares and only accessible by boat.
Marina Park/Beach
Where: Just south of the Oak Bay Marina parking lot.
Details: This small park offers beach access and a few benches.
Walbran Park
Where: The end of Denison Rd.
Details: A 1.99 hectare undeveloped park offering views and and rough trails. There is limited roadside parking along Denison Rd.
McMicking Point
Anderson Hill Park
Trafalgar Park
McNeill Bay Beach
Where: The bay south of 300blk Beach Dr.
Details: Dogs are permitted to be off leash on McNeill Bay Beach from October 1st until April 30th. From May through September dogs are permitted to be off-leash from dawn til dusk.