The Pound & Adoption Centre is located at 564 David Street, Victoria, B.C.
We are two blocks from the Hillside and Douglas intersection in the industrial area known as Rock Bay.
The Pound is a fully equipped facility consisting of 10 dog kennels, 24 cat kennels, 2 feral cat pens, an Isolation room, and additional facilities to house a wide variety of small animals including; poultry, goats, rabbits, rodents, turtles, snakes, reptiles, and even the odd tarantula.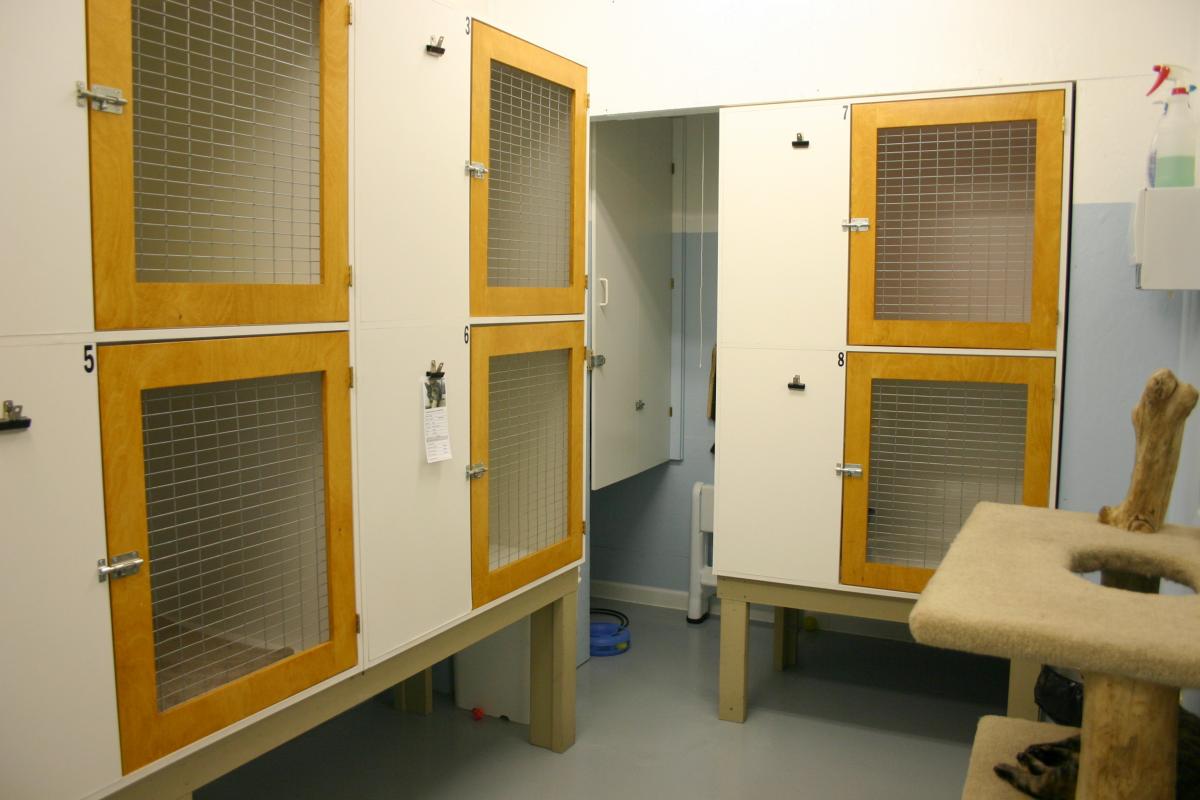 Cat Impound Room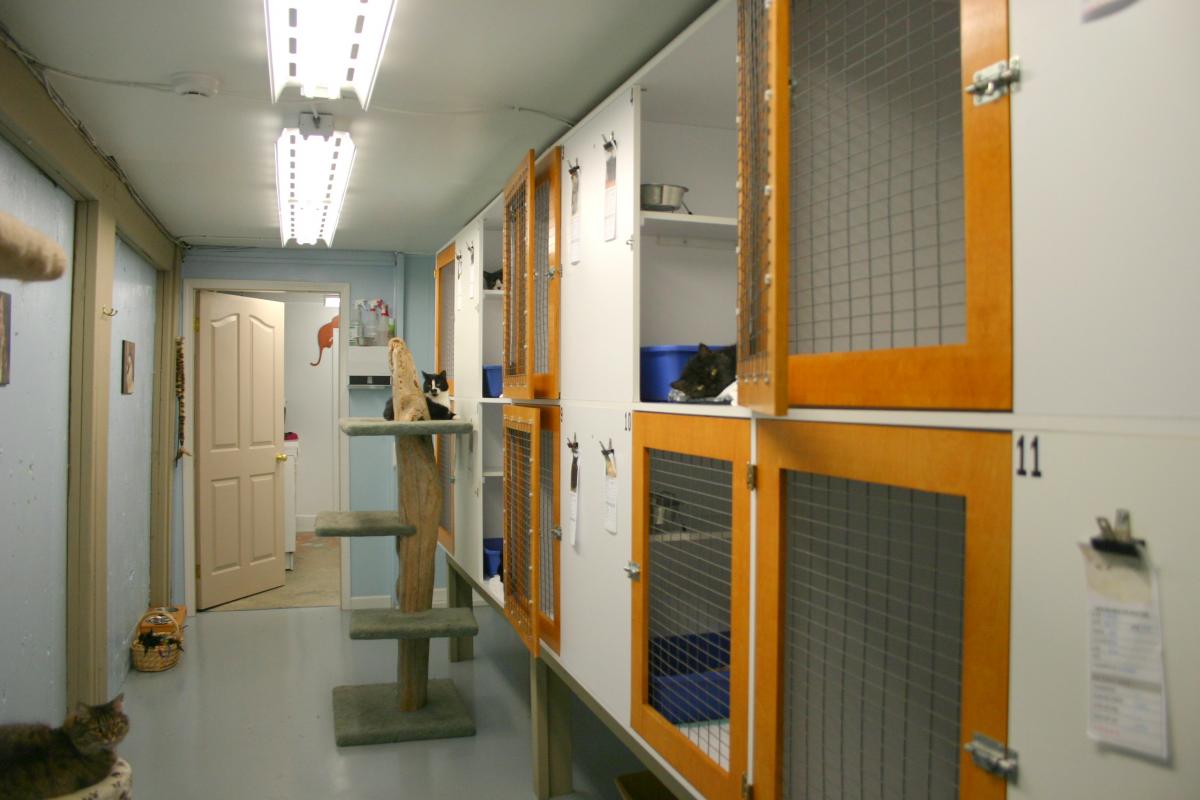 Cat Adoption Room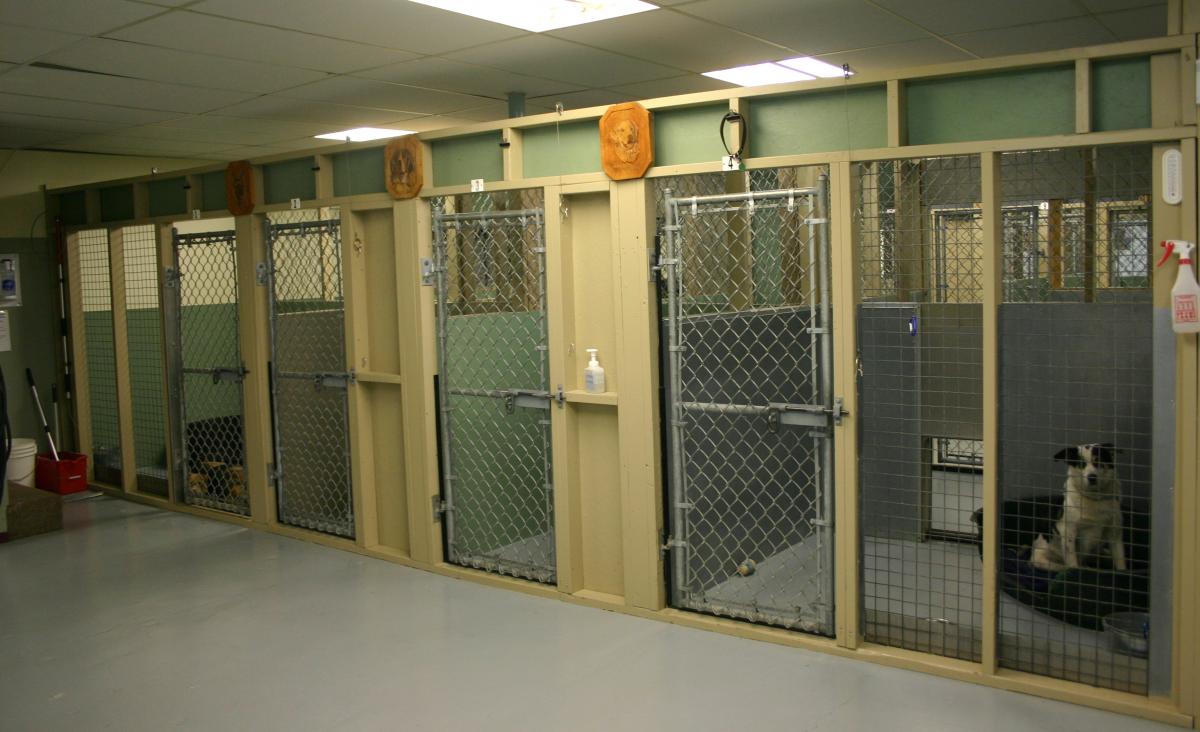 Dog Kennels